Giving Back
At Artelexia, we LOVE Bringing Mexico to You, and we also find great joy in giving back to the community—in our hometown or wherever our travels take us!
March 2023 Charity Partnership
Caravan of Love with Border Angels
This month, Artelexia is proudly partnering with Border Angels to collect donations benefiting migrant shelters in Tijuana. We are accepting donations in-store until March 31st.
DONATING TO FUNDACIÓN EN VIA
When traveling on our Eat.Drink.Cook.Mexico. tours, or when going on shopping excursions throughout the small towns of Mexico, one of our favorite parts is meeting the people behind all the goodies you find in our shop. Through the years, we've come to know many of these families, their children and grandparents, and have created a bond that keeps us coming back. As a result, we felt the yearning to give back to these families that have given us so much.
One of the many ways that we give back is through a non-profit in Oaxaca called Fundación En Via, we help provide no-interest loans and education to female entrepreneurs of the Oaxaca valley region. Our donations to Fundación En Via assist in the education of one of many women who, through their creative talents, build a business to sustain their families.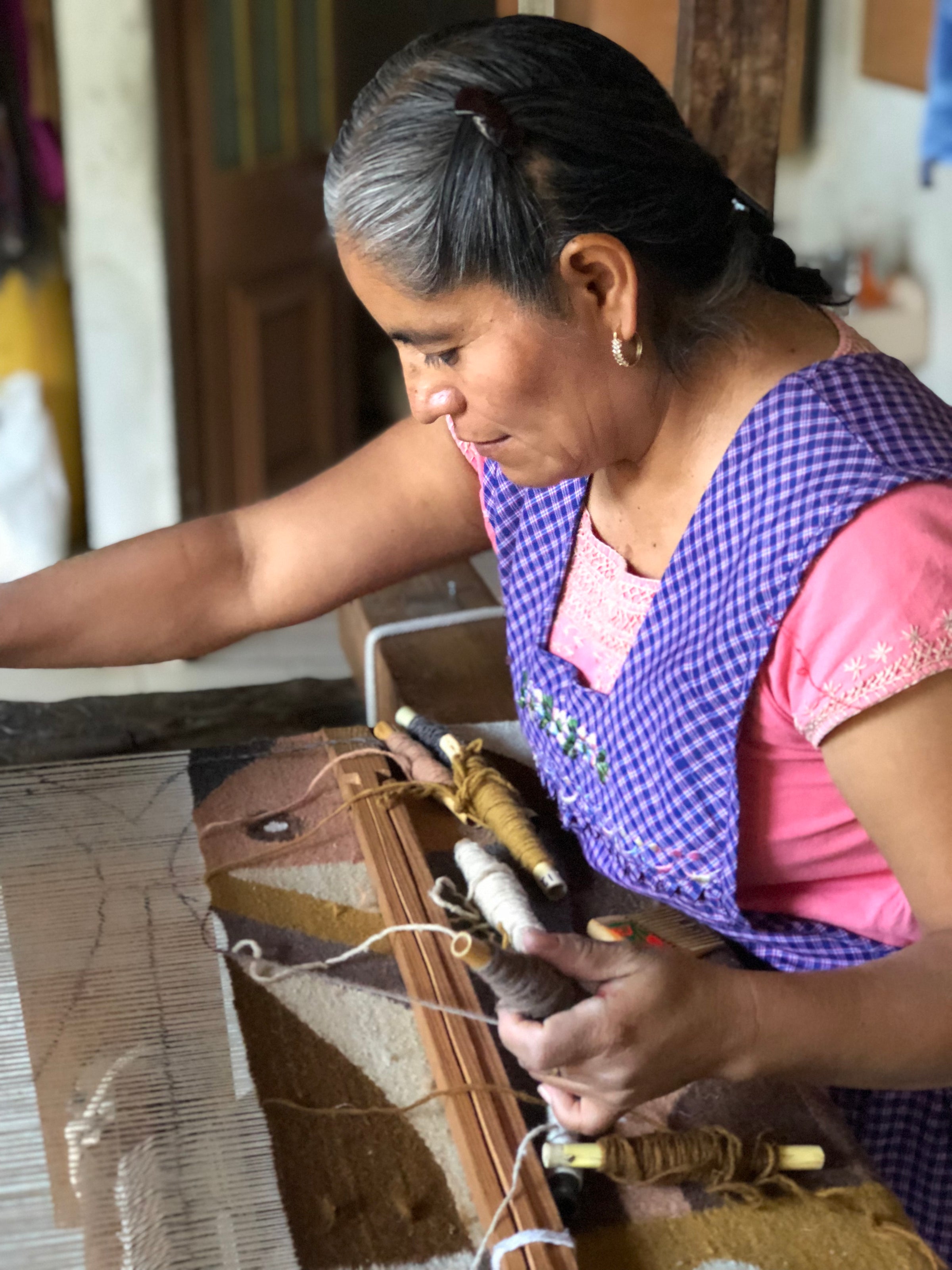 ¿QUIERES AYUDAR?
YOU, TOO, CAN MAKE A DIFFERENCE!
Learn more about some of the women we've met along the way and the efforts Fundación En Via puts in place to support them on this entrepreneurial journey.
We know you'll fall in love with these women, just as we did!
Read our Oaxaca Fundación En Via Blog Post